$$$$
{{$t($store.state.user.experience_value_in_dollars)}}
Expert
{{$t($store.state.user.experience_search_name)}}
Communications consultant
Olga Gorodilina ,
London, United Kingdom
Other titles
Head of Communications (UK)
Communications Executive
UK Media Relations Advisor
Group Media Relations Officer
Skills
Marketing
Corporate communications
Internal communications
Investor relations
Media relations
+ 8 more
Links for more
Once you have created a company account and a job, you can access the profiles links.
Industries
Oil & Energy
Consumer goods
Mining & Metals
Ready for
Larger project
Ongoing relation / part-time
Full time contractor

Available
Typically available right away
My experience
FREELANCE COMMUNICATIONS STRATEGIST London
Emirates Nuclear Energy Corporation
.
Freelance consultant working on communications strategy (integrated, brand, social, crisis). Clients: Mubadala Petroleum, ADNOC, Enec (Emirates Nuclear Energy Corporation), Smart Energy GB, Social Energy, GE, INNIO.
Agencies I worked for included:
Energy, Social, Energy
FREELANCE Senior Account Manager with the Shell Team
EDELMAN London
.
working on a range of corporate, consumer and B2B campaigns spanning social, reputational, marketing, B2B/B2C.
Marketing, B2B, B2C, Account Manager, Social, Manager
FREELANCE Account Director
HILL+KNOWLTON STRATEGIES London
.
with the Energy and Industrials team, working on a portfolio of energy sector and consumer clients including Shell, Equinor, E.ON, Tata, Duracell, P&G.
Energy, Energy
My education
? - 2020
University of London
Masters, Media and Communications
---
? - 2013
Chartered Institute of Public Relations
Unspecified, Management
---
? - 2002
Moscow Linguistic University
Bachelors, Leadership (Minor in Management)
---
---
Contact Olga Gorodilina
Worksome removes the expensive intermediaries and gives you direct contact with relevant talents.
Create a login and get the opportunity to write to Olga directly in Worksome.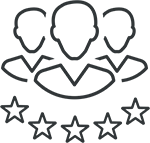 31200+ qualified freelancers
are ready to help you
Tell us what you need help with
and get specific bids from skilled freelancers in Denmark