$$
{{$t($store.state.user.experience_value_in_dollars)}}
Junior
{{$t($store.state.user.experience_search_name)}}
Social Media Content Creator and Blogger
Nicole Batley ,
Burnley, United Kingdom
Other titles
BLOGGER
copywriter
social media
content creator
content creation
+ 1 more
Skills
Content creation
Social Media
Copywriting
Social media copywriting
Proofreading
+ 12 more
Markets
United States (Remote only)
United Kingdom
Canada (Remote only)
Links for more
Once you have created a company account and a job, you can access the profiles links.
Ready for
Smaller project
Larger project
Ongoing relation / part-time
Full time contractor

Available
Typically available right away
My experience
Brand Ambassador
SHEIN
.
- Content creation
- Hitting set KPIs each month
- Increasing brand awareness
- Ensuring that content suits the brand's 356,000 follower audience
Content creation, Copywriting, Goal setting - KPI's, Social media content, Communication
Social Media Micro-Influencer
Instagram
.
- Creating sponsored content for brands
- Increasing brand awareness
Social Media Marketing, Copywriting, Influencing marketing, Content creation, Video content, Video editing, Photography, Photograph, Photographer
Fashion, Beauty & Lifestyle Blogger
WWW.NICOLEBATLEY.COM
.
- Content creation
- Photography
- Running all social media channels to increase readership
- Working alongside brands to create sponsored content
Blogger
Blogger
University of York
.
- Writing blog posts to suit target audience
- Writing blog posts to a brief
Blogging, Blogger, Communication, Write articles, Newsletters
My education
2019 - 2020
University of York
Bachelors, Education
---
---
Nicoles reviews
Nicole has not received any reviews on Worksome.

Contact Nicole Batley
Worksome removes the expensive intermediaries and gives you direct contact with relevant talents.
Create a login and get the opportunity to write to Nicole directly in Worksome.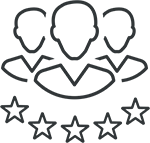 31200+ qualified freelancers
are ready to help you
Tell us what you need help with
and get specific bids from skilled freelancers in Denmark