$$$
{{$t($store.state.user.experience_value_in_dollars)}}
Senior
{{$t($store.state.user.experience_search_name)}}
Fullstack Developmer
Devrim Ersanli ,
London, United Kingdom
Other titles
senior software engineer / project lead
senior software developer and team lead
Links for more
Once you have created a company account and a job, you can access the profiles links.
Ready for
Smaller project
Larger project
Ongoing relation / part-time
Full time contractor

Available
Typically available within 14 days
My experience
FRONTEND DEVELOPER
T-MOBILE US
.
I have participated in a Telecom project contracted from T-Mobile, USA. The project is about the auto configuration of thousands of consumer devices from a web application. The system is entirely written for Unix servers, and my team is responsible for the front-end application for this system. Additionally, I am also responsible for creating the backend for authentication, state management and data visualization servers.
•
React.JS
with stateless components and hooks
• Node.JS and Express REST API server and web server
• Redux state management
• MongoDB Atlas cloud database system
• GraphQL query sub-engine
• Nginx reverse proxy and PM2 process management
• GIT, Jira, TDD and Agile Scrum practices
Cloud, Backend, USA, Server, Web, Visualization, Express, Developer, Authentication, Telecom, TDD, Nginx, Node, Management, Graphql, Git, Database, Redux, REST, Unix, Agile, REST API, MongoDB, Jira, Frontend, Scrum, React, Backend, Node.js, API
FULLSTACK DEVELOPER
GIZ GMBH
.
The project was about the international support programme management. The main organization GIZ, collected data from their partner organisations and this data is presented in numerous formats, charts, and reports.
•
React.JS
, Redux and Node.JS with Express server
• Django Backend with MongoDB database
• PHP Backend with MariaDB database
• Provisioning and maintaining cloud assets, virtual machines, and container clusters
• Enabling & supporting departments on onboarding to AWS
• Database server administration, monitoring, alerting solutions
Onboarding, Backend, Database server, Server, International, Express, Monitoring, Support, Developer, Mariadb, Node, Management, Php, Cloud, Database, Redux, Django, MongoDB, AWS, Administration, React, Backend, Node.js
FULLSTACK DEVELOPER
Siemens Renewable Energy
.
Worked on various software development projects. In the Windfarm Management System project, our team was responsible for the query, display and reporting of the data collected from the wind turbines. It was a real time application; the data was rendered as the moment it was produced.
• Extensive usage of
React.JS
, Bootstrap, MaterialUI and Antd frameworks
• Backend database API applications using Python Django, Node.JS, MySQL, SQL Server, PostgreSQL, .Net Core MVC, and related tools
• Automated Continuous Integration builds, nightly builds, deployments, and unit tests across multiple different environments (DEV, QA, Production) using AWS DevOps
• CI/CD Pipelines using AWS CodeCommit, CodeBuild, CodeDeploy, CodePipeline and Jenkins
• AWS S3 storage, and EC2 configuration
• Infrastructure as Code, Terraform, Ansible, Chef, and Puppet deployments and management
Development, QA, Integration, Node, It, Continuous integration, Net, Developer, Infrastructure, Management, Storage, Software, Server, Production, Net core, Backend, CI / CD, SQL Server, Sql, Python, API, Node.js, Backend, React, AWS, Bootstrap, Mysql, PostgreSQL, Jenkins, Software development, DevOps, Django, Database, MVC
My education
Middle East Technical University
BSc, Information Systems Engineering
---
? - 2000
Middle East Technical University
MSc, Faculty of Architecture
---
---
Devrims reviews
Devrim has not received any reviews on Worksome.

Contact Devrim Ersanli
Worksome removes the expensive intermediaries and gives you direct contact with relevant talents.
Create a login and get the opportunity to write to Devrim directly in Worksome.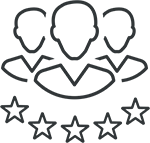 31200+ qualified freelancers
are ready to help you
Tell us what you need help with
and get specific bids from skilled freelancers in Denmark