$$
{{$t($store.state.user.experience_value_in_dollars)}}
Junior
{{$t($store.state.user.experience_search_name)}}
Law Kim Hua ,
Mirfield, United Kingdom
Skills
Employee Relations
Problem solving
Scheduling
Customer service oriented
Maintaining calendars
+ 7 more
My experience
Teacher
Canadian Kindergarten
.
Tirana, Alabania Scheduling Problem solving Computer Literacy
My education
University Putra Malaysia
N/a, Human Development and Management
---
---
Laws reviews
Law has not received any reviews on Worksome.

Contact Law Kim Hua
Worksome removes the expensive intermediaries and gives you direct contact with relevant talents.
Create a login and get the opportunity to write to Law directly in Worksome.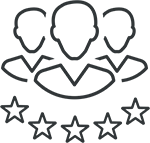 20800+ qualified freelancers
are ready to help you
Tell us what you need help with
and get specific bids from skilled freelancers in Denmark