Strong marketing profile specializing in content creation and management
Andrea Joana Samaniego ,
Skills
Content marketing
Content creation
Social media copywriting
Copywriting
Blogging
+ 7 more
I'm offering
I have an extensive experience in being a freelancer with my recent experience being the one to schedule, advertise, and release weekly podcasts, blog writing and editing on WordPress, copy writing, social media content writing and advertisement, YouTube posting, basic graphic design, data entry, audio transcription, and email marketing.

I spent 5 years leading a non-profit organization which led me to becoming a Marketing Manager of a heavy equipment company, Marketing Team Leader for an online job recruitment agency, have taught English, business courses, and managed a pre-university program in Yangon, Myanmar.

I am interested in taking jobs that are mostly in the line of virtual assistant, data encoding, researching, advertising, marketing, copy writing, blog writing, media-related work, and the like. I can also pursue business-related ventures through my experience in my previous organization.
Industries
Construction & Property
Apparel & Fashion
Human Resources
Ready for
Smaller project
Larger project
Ongoing relation / part-time

Available
Typically available right away
---
Andreas reviews
Andrea has not received any reviews on Worksome.

Contact Andrea Joana Samaniego
Worksome removes the expensive intermediaries and gives you direct contact with relevant talents.
Create a login and get the opportunity to write to Andrea directly in Worksome.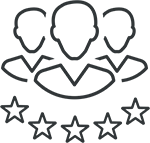 34400+ qualified freelancers
are ready to help you
Tell us what you need help with
and get specific bids from skilled freelancers in Denmark