$
{{$t($store.state.user.experience_value_in_dollars)}}
Student
{{$t($store.state.user.experience_search_name)}}
Strong marketing profile specializing in social media
Ethan Hollingsworth ,
Skills
Video editing
Voiceover
Social Media
Online marketing
Ready for
Smaller project
Larger project

Available
Typically available within 14 days
---
Ethans reviews
Ethan has not received any reviews on Worksome.

Contact Ethan Hollingsworth
Worksome removes the expensive intermediaries and gives you direct contact with relevant talents.
Create a login and get the opportunity to write to Ethan directly in Worksome.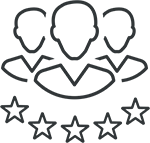 31200+ qualified freelancers
are ready to help you
Tell us what you need help with
and get specific bids from skilled freelancers in Denmark