$$$$
{{$t($store.state.user.experience_value_in_dollars)}}
Expert
{{$t($store.state.user.experience_search_name)}}
Client Partner, Digital BD, Social Director
Elliot Dale ,
London, United Kingdom
Other titles
Client Partner
Vizeum UK
Social Director
Planning Director
Client Partner
+ 2 more
Skills
Social Media
Media planning
Media strategy
Digital media
Marketing
+ 7 more
Links for more
Once you have created a company account and a job, you can access the profiles links.
Industries
Telecommunication
Computer Hardware
Ready for
Smaller project
Larger project
Ongoing relation / part-time
Full time contractor

Available
Typically available right away
My experience
Client Partner, Vizeum UK
Dentsu Aegis Group, Vizeum
.
is an expert team focused on growing their clients' businesses with communications, in a sustainable, equitable way.

• Contract Client Partner role to run AB-InBev - all brands (Stella, Corona, Budweiser Brewing Group)
Social Director
MRM
.
MRM unite the power of creativity, the beauty of data, and the magic of technology to create brand
experiences that deliver effective business results.

• Manage all workflow for paid & organic Social for Microsoft UK
• Develop the Social media (paid & organic) strategy. Client leadership, team leadership
Social Media, Team Leadership, Leadership, Technology, Workflow, Creativity, Power, Social
Planning Director
MullenLowe MediaHub
.
Mediahub is a growing global media entity that is built for challenger brands.

• Freelance role to work on a new-business pitch for an EMEA-wide tech and telecoms client.
Planning
My education
London Guildhall University
N/a, N/a
---
2015 - 2017
Australian Institute of Business
Master of Business Administration, Marketing
---
---
Elliots reviews
Elliot has not received any reviews on Worksome.

Contact Elliot Dale
Worksome removes the expensive intermediaries and gives you direct contact with relevant talents.
Create a login and get the opportunity to write to Elliot directly in Worksome.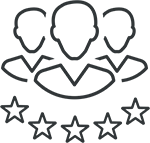 31200+ qualified freelancers
are ready to help you
Tell us what you need help with
and get specific bids from skilled freelancers in Denmark