$$$
{{$t($store.state.user.experience_value_in_dollars)}}
Senior
{{$t($store.state.user.experience_search_name)}}
Engineering solutions today to solve tomorrow's problem
Mike Thomas ,
Centreville, United States
Other titles
IT Manager/Infrastructure Engineer
Data Center Manager
Senior Systems Engineer
Director Of IT/Systems Engineer
Links for more
Once you have created a company account and a job, you can access the profiles links.
Ready for
Smaller project
Larger project
Ongoing relation / part-time

Available
Typically available right away
My experience
IT Manager/Infrastructure Engineer
Dominion Electric
.
• Directly manage the technology for 11 locations, 1,000+ endpoints and 300+ users on a day to day basis.
• Design and implement infrastructure to for new datacenters, offices, and remodels
• Management of cooling, power and emergency systems for Dominion owned datacenters
• Management of all outside vendors and budget to ensure a balanced department
• Upgraded all locations from analog system to full IP/Digital systems.
• Designed and implemented a fully meshed network over the DMV footprint with a mix of on prem and cloud solutions with 99.999% uptime.
• Migrated datacenters to all flash SAN networks to VSAN.
• Implemented ransomware proof protocols with a mix of offline/online backups, SOPs, and security software
• Reports directly to the board and directly interviews/hires team members.
Design, Budget, Cloud, Management, Network, Technology, Security, It, Flash, Infrastructure, Software, Power, SAN, Online, Manager
Data Center Manager
IBM, Inc
.
• Effectively oversee daily data center operations with respect to the facility, local technicians, and inventory.
• Directly manages 30,000+ servers with additional capacity added monthly
• Management of cooling, power and emergency systems.
• On call 24x7
• Manages 40 individuals, observing technicians' performance, and serving as an escalation point for issues requiring escalations.
• Evaluate scheduling to cover 24/7 operations. This includes interviewing and hiring applicants.
• Create and implement the training, coaching, and overall development of the data center team members.
• Efficiency make improvements, process creation and improvement, and managing daily operational integrity.
• Calculating metrics to analyze the performance of the data center technical staff.
Coaching, Operations, Training, Management, Development, Power, Manager
Senior Systems Engineer
Virtual Logic Group, LLC
.
(Contract)
• On site resource to 115 staff onsite and remote staff
• Managed/Maintained/Monitored onsite datacenter infrastructure including power/cooling systems
• Planned/Designed/Worked on migrating onsite datacenter to cloud based hosting solutions. Office 365 and Azure.
• Migrated from Cisco PBX based system to SIP phone system company wide.
• Placed and enforced SOP/ITIL processes for helpdesk and infrastructure management.
• Designed and Rolled out Windows 8.1 to mobilize entire workforce.
• Maintained and expanded Cisco based network
• Played a backup roll to helpdesk team
Office 365, Azure, ITIL, Cisco, Cloud, Management, Windows, Network, Hosting, Infrastructure, Backup, Office, Datacenter, Power, SIP, Processes
My education
2008 - 2010
Longwood University
N/a, Information Systems Technology
---
---
Mikes reviews
Mike has not received any reviews on Worksome.

Contact Mike Thomas
Worksome removes the expensive intermediaries and gives you direct contact with relevant talents.
Create a login and get the opportunity to write to Mike directly in Worksome.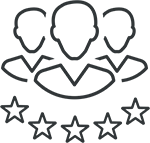 31200+ qualified freelancers
are ready to help you
Tell us what you need help with
and get specific bids from skilled freelancers in Denmark