$$$$
{{$t($store.state.user.experience_value_in_dollars)}}
Expert
{{$t($store.state.user.experience_search_name)}}
True Goal & Productivity Driven Sales Person - Successful Proven
Emmett Bradford ,
Dallas, United States
Other titles
Microsoft Consulting Sales Director
SQL Server Technical Solution Specialist
Major Account Manager
Account Executive
business development manager
+ 6 more
Skills
Business-to-business
Lead generation
Major account
Quota
Sales campaigns
+ 14 more
Ready for
Smaller project
Larger project
Ongoing relation / part-time

Available
Typically available right away
My experience
Microsoft Consulting Sales Director
Evoke Technologies
.
Contract Position
• Business Intelligence, Data Warehousing, Analytics, & Decision Management
• Microsoft BI stack (Power BI, SQL Server, SharePoint)
• Solution Selling & Challenger sales
• Pre-Sales (demos, presentations, proposals, workshops etc.)
• Visualization & Dashboard design
• Process improvement & Performance Management
• Data modeling, Data quality, Master Data Management
• Cloud (Azure)
Consulting, Visualization, Power, Server, BI, Data quality, Workshops, Master Data Management, Sales, Analytics, Management, Design, Data Modeling, Performance Management, Cloud, Data management, SharePoint, Power BI, Azure, SQL Server, Business Intelligence, Sql
Microsoft SQL Server Technical Solution Specialist
Microsoft Mid-Atlantic & Greater South
.
Las Colinas
• Strong sales background with 4+ years technology sales and/or industry experience, in a quota carrying role in software or technology sales
• Experience managing complex sales-cycles; demonstrated ownership of all aspects of territory development and management
• Proven track record of initiating strategic business conversations with executive level management and decision makers
• Strong communication skills with the ability to articulate the advantages of Microsoft technologies to senior business decision makers as well as front-line users
• Microsoft software licensing knowledge or experience
Sql, SQL Server, Ledelse, Sales, Technology, Development, Software, Server
Major Account Manager
Loftin Equipment Co
.
• Managing the relations key AT&T customer on all levels, ensuring the highest level of customer satisfaction, also in case of complaints
• Improving the sales volume of the full product range and services not only by acquisition of new customer sites, but also by intensifying existing customer relations; supporting the performance of marketing activities planned at central level
• Developing appropriate value added services as well as supervising and coordinating the permanent account management improvement process in the sense of increasing customer efficiency and satisfaction
• Analyzing the current market situation and competition, gathering and processing the important information
• Achievement of the quantitative corporate objectives, as well as monitoring the given targets, in order to improving the activities
• Managing operative processes (SAP conditions, prices, logistics, supply)
Marketing, Account management, SAP, Account Manager, Management, Sales, Monitoring, Processing, Processes, Manager
My education
1986 - 1990
Kansas State
Bachelors, N/a
Bachelor of Science Degree in Criminology & Marketing.
---
---
Emmetts reviews
Emmett has not received any reviews on Worksome.

Contact Emmett Bradford
Worksome removes the expensive intermediaries and gives you direct contact with relevant talents.
Create a login and get the opportunity to write to Emmett directly in Worksome.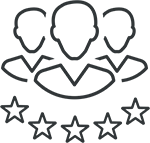 21100+ qualified freelancers
are ready to help you
Tell us what you need help with
and get specific bids from skilled freelancers in Denmark