$$$
{{$t($store.state.user.experience_value_in_dollars)}}
Senior
{{$t($store.state.user.experience_search_name)}}
Operations Consultant specializing in data analysis and strategy
Victoria Velez ,
Doral, United States
Other titles
OPERATIONS ANALYST (REMOTE)
SALES OPERATIONS ANALYST
SALES ANALYST
AIR PLANNING SPECIALIST
business consultant
Skills
Sales Operations
Relationship Management
Business operations
Continuous improvement
Forecasting
+ 18 more
Links for more
Once you have created a company account and a job, you can access the profiles links.
Ready for
Smaller project
Larger project
Ongoing relation / part-time
Full time contractor

Available
Typically available right away
My experience
OPERATIONS ANALYST (REMOTE)
THE SOURCERY
.
• Produce critical reports, analyze data, and make recommendations related to Key Performance Indicators (KPIs) for the recruiting services team.
• Produce capacity planning forecast models for bimonthly review with the VP of Operations and Head of Recruiting.
• Create standard operating procedures, training documents and presentations for company procedures and systems usage.
• Develop materials and deliver onboarding training to new employees on systems and procedures.
• Lead quarterly external system testing and recommend operational improvements.
• Collaborate with Recruitment and Sales teams to develop new processes and enhance existing procedures to ensure operational consistency and continuous improvement of business operations.


Noteworthy Contributions:
• Independently created robust KPI reports using Google Data Studio to identify opportunities for improvement in recruiting team performance resulting in operational cost savings.
• In response to a system crisis, contracted with external vendors to resolve enterprise system data failure resulting in reduced operational risk, increased productivity, recovery of client accounts.
• Took the initiative to complete a fit-gap analysis including use cases and business models to determine pilot system compatibility. Made recommendations that were accepted by senior leadership resulting in a 35K cost savings.
Training, Continuous improvement, Leadership, Sales, Google Data studio, Onboarding, Recruitment, Analyst, Testing, KPI, Google, Enterprise, Forecast, Planning, Processes
CONSULTANT FOR INVENTORY PLANNING
DISTRIVALTO
.
• Analyzed historical trends, top performing items, and operational process deficiencies to determine revenue growth opportunities and operational improvements.
• Developed standard operating procedures for the inventory planning process including forecasting, demand planning and ordering from the manufacturer in line with the current company structure.
• Presented recommendations to management team and executive stakeholders for improvement in the inventory planning process.
Forecasting, Management, Growth, Planning, Performing
SALES OPERATIONS ANALYST
ESPN INTERNATIONAL
.
• Created revenue reports and presented sales pacing for multi-million dollar projects.
• Communicated sales opportunities based on analysis of KPIs which led to overall revenue growth.
• Identified inefficient processes and recommended areas for improvement to management.
• Served as mentor to guide peer team members through the monthly review process.
Mentor, Management, Sales, Growth, Analyst, Guide, Processes, LED
My education
2005 - 2007
University of Miami
Bachelors of Business Administration, Major in Marketing and Minor in Finance
---
---
Victorias reviews
Victoria has not received any reviews on Worksome.

Contact Victoria Velez
Worksome removes the expensive intermediaries and gives you direct contact with relevant talents.
Create a login and get the opportunity to write to Victoria directly in Worksome.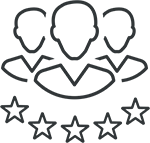 21300+ qualified freelancers
are ready to help you
Tell us what you need help with
and get specific bids from skilled freelancers in Denmark