$$$$
{{$t($store.state.user.experience_value_in_dollars)}}
Expert
{{$t($store.state.user.experience_search_name)}}
Innovative Product Leader and Entrepreneur
Icaro Vazquez ,
East Palo Alto, United States
Other titles
VP Products
Director of Product
Senior Product Manager
software developer
Skills
Product Management
Marketing
MArketing Strategy
Data Science
Hadoop
+ 13 more
Links for more
Once you have created a company account and a job, you can access the profiles links.
Ready for
Smaller project
Larger project
Ongoing relation / part-time

Available
Typically available within 14 days
My experience
VP Products
KIDAPTIVE
.
Defined and led Kidaptive's product strategy, which included redefining the target markets, the product
portfolio and the corresponding marketing strategy.
● Launched the company's SaaS platform, proved the value proposition and and successfully onboarded the first batch of customers.
● Negotiated and closed various customer deals with prospects from around the globe.
● Planned and steered the professional development of a staff of Product Managers and UX Designers.
Marketing, Marketing Strategy, UX, Saas, Development, LED
Director of Product
CLOUDERA
.
Defined and led the strategy of Cloudera's core platform components, the foundational blocks needed for
all Hadoop components to work efficiently, for multiple software releases.
● Drove to a successful conclusion the definition of Cloudera Enterprise 6, the first major release of Cloudera
software in over 4 years.
● Defined the strategy and guided the execution of the company's first hardware product line.
Hadoop, Hardware, Software, Enterprise, LED
Co-founder and VP of Product/Senior Director of Product
CLOUDTRACK/MIRANTIS
.
● Co-founded Cloudtrack, acquired by Mirantis, and successfully defined the company's product, taking it
from conception to the demo stage for various prospective customers.
● Led the agile development of a remotely distributed engineering team that delivered the first incarnation of the product by creating user stories, prioritizing the backlog and leading multiple sprints
● Led the strategy creation and execution of StackLight, the company's monitoring solution for enterprise
and service providers' OpenStack/Kubernetes-based cloud environments.
● Successfully transitioned StackLight from a monitoring solution focused on OpenStack clouds to an
agnostic monitoring and alerting solution for cloud environments.
Infrastructure, Founder, LED, OpenStack, Demo, Enterprise, Monitoring, Software, Development, Agile development, It, Engineering, Service, User stories, Kubernetes, Cloud, Agile
My education
1994 - 1996
Rice University
MBA, Business Administration
---
1993 - 1994
University of Colorado
MSc, Computer Science
---
1987 - 1991
Tecnologico de Monterrey
BSc, Computer Science
---
---
Icaros reviews
Icaro has not received any reviews on Worksome.

Contact Icaro Vazquez
Worksome removes the expensive intermediaries and gives you direct contact with relevant talents.
Create a login and get the opportunity to write to Icaro directly in Worksome.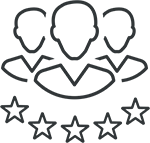 21300+ qualified freelancers
are ready to help you
Tell us what you need help with
and get specific bids from skilled freelancers in Denmark