$$$$
{{$t($store.state.user.experience_value_in_dollars)}}
Expert
{{$t($store.state.user.experience_search_name)}}
Organizational Culture Adviser
Tonille Miller,
New York, United States
Other titles
Senior Manager - Transformational Change
Researcher & Project Lead
Executive Coach
project manager
speaker
+ 3 more
Skills
360 feedback
Coaching
Employee Engagement
Organizational Development
Leadership development
+ 15 more
I'm offering
Consultant and organizational psychologist with background in culture, people experience, change adoption, executive coaching, strategic communications, stakeholder management, KPIs and project management.
Markets
United Kingdom (Remote only)
United States
Links for more
Once you have created a company account and a job, you can access the profiles links.
Industries
Finance & economy
Education
Consumer goods
Consumer Services
IT
+ 5 more
Ready for
Smaller project
Larger project
Ongoing relation / part-time

Available
Typically available right away
My experience
Global Vice President
Startek
.
• Lead global cultural integration and rebranding of two newly-merged global companies
• Design and implement tech enabled engagement programs for millennial workforce
• Orchestrate strategic alignment among leadership and management
• Standardize organizational processes, technology and practices across all geographies
• Develop and implement global leadership development framework and program
Integration, Design, Management, Leadership, Leadership development, Technology, Development, Framework, Processes, President
Senior Manager - Transformational Change
PricewaterhouseCoopers (PwC)
.
• Served as a strategic advisor to firm leadership by developing and driving sustainable change adoption strategies to implement key organizational priorities
• Designed, managed and executed adoption activities across the firm to minimize cultural barriers and resistance to change
• Led teams through the design and implementation of employee experience and new ways of working
• Collaborated with all levels of leadership and stakeholder groups to drive strategic direction of the firm
• Coached and developed junior staff members
• Provided subject matter expertise in the areas of behavior change, optimal performance, talent management, leadership, change strategy/planning, stakeholder engagement and adoption metrics
Management, Leadership, Implementation, Planning, Direction, LED, Manager, Design
Freelance Executive Coach and Talent Management Consultant
unknown
.
• Provided coaching to leaders on executive presence, confident communication and optimal performance
• Developed talent assessment, management and transition strategies aligned to organizational goals
Management, Management Consultant, Coach, Assessment, Coaching
My education
2009 - 2011
Saybrook University
Masters, Psychology and Organizational Development
---
? - 2004
University of Minnesota
Bachelors, Communications and Philosophy (Minor in Psychology)
---
---
Tonilles reviews
Tonille has not received any reviews on Worksome.

Contact Tonille Miller
Worksome removes the expensive intermediaries and gives you direct contact with relevant talents.
Create a login and get the opportunity to write to Tonille directly in Worksome.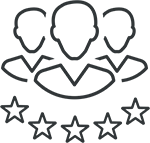 18900+ qualified freelancers
are ready to help you
Tell us what you need help with
and get specific bids from skilled freelancers in Denmark