$$
{{$t($store.state.user.experience_value_in_dollars)}}
Junior
{{$t($store.state.user.experience_search_name)}}
Software Developer | C# | NodeJS
Juan Carlos Calix ,
evertt, United States
Other titles
Analyst Programmer System
Support Service and Server Administrator
.net developer
lead back-end developer node.js
Markets
United States
United Kingdom (Remote only)
Denmark (Remote only)
Norway (Remote only)
Sweden (Remote only)
Lithuania (Remote only)
Links for more
Once you have created a company account and a job, you can access the profiles links.
Ready for
Smaller project
Larger project
Ongoing relation / part-time
Full time contractor

Available
Typically available right away
My experience
Analyst Programmer System
Caracol Knit
.
- 3yrs 5mos

• Built, tested and deployed scalable, highly available and modular software products.
• Collaborated with other developers to identify and alleviate the number of bugs in the software.
• Collaborated with product management to design, build
and test systems.
About Me • Developed and implemented Query's using SQL Server.
• Debugged and modified software components.
I am a .NET developer so I was studying a • Developing in C#
Bachelor of Science in Information • Test Driven Development.
Technology and I have been 2 years of
• Work Agiles Scrum.
• MVVM.
experience as a Developer in C#.
• Silverlight in the Front End.
Technology, ME, Silverlight, Science, MVVM, Server, Software, Development, Analyst, Developer, Design, Net, Management, Test, C, Product Management, SQL Server, Scrum, Sql
Support Service and Server Administrator
Extralum S. A
.
Service, Support, Server, Administrator
My education
2017 - ?
FreecodeCamp
FullStack Developer in Javascript, Developer
---
2004 - ?
UNAH
Bachelor Informatica, IT
Software developer, Network CCNA,
---
---
Juans reviews
Juan has not received any reviews on Worksome.

Contact Juan Carlos Calix
Worksome removes the expensive intermediaries and gives you direct contact with relevant talents.
Create a login and get the opportunity to write to Juan directly in Worksome.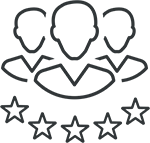 31200+ qualified freelancers
are ready to help you
Tell us what you need help with
and get specific bids from skilled freelancers in Denmark