$$$
{{$t($store.state.user.experience_value_in_dollars)}}
Senior
{{$t($store.state.user.experience_search_name)}}
Contract Senior/Lead iOS/macOS Developer
Matteo Pacini,
Tunbridge Wells, United Kingdom
Skills
Scrum
IOS
App development
Ios app
MVC
+ 9 more
I'm offering
More references are available on my YunoJuno and LinkedIn profiles.
See the links section.

I am a freelance senior/lead developer, experienced in C-based languages (C/Objective-C), Swift, JVM-based languages (Java, Kotlin), Python and Bash scripting.

Full development lifecycle of iOS apps is my main area of expertise:
- Vast knowledge of Objective-C, Swift and iOS/OSX frameworks
- Excellent reverse-engineering skills on iOS/OSX
- Cocoapods user and contributor
- Massive knowledge of UIKit, Core Data, Core Location, Core Bluetooth, Core Animation, MapKit and Grand Central Dispatch
- Compiler/language construction experience
Markets
United Kingdom (Remote only)
United States (Remote only)
Denmark (Remote only)
Norway (Remote only)
Sweden (Remote only)
Lithuania (Remote only)
Links for more
Once you have created a company account and a job, you can access the profiles links.
Ready for
Full time contractor

Available
Typically available right away
---
Matteos reviews
Matteo has not received any reviews on Worksome.

Contact Matteo Pacini
Worksome removes the expensive intermediaries and gives you direct contact with relevant talents.
Create a login and get the opportunity to write to Matteo directly in Worksome.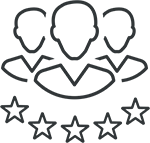 18900+ qualified freelancers
are ready to help you
Tell us what you need help with
and get specific bids from skilled freelancers in Denmark