$$$
{{$t($store.state.user.experience_value_in_dollars)}}
Senior
{{$t($store.state.user.experience_search_name)}}
Freelance Full Stack Developer
Josh Gachnang ,
Los Angeles, United States
Skills
Javascript
React
AWS
App and web development
Node.js
+ 9 more
I'm offering
Hello! I'm Josh Gachnang, a freelance software developer living in Los Angeles. If you have an idea for an app or website, I can help you bring it to life.

I excel at quickly building beautiful experiences on iOS, Android, and the web. Together, we can flesh out your idea and design the app together. From my past work at startups, I've learned how to pick out what is important, launch quickly, and validate ideas. That means lower cost for you and quicker feedback from your new users. I've also built a library of tools to help us get your app off the ground more quickly with all the basic functionality built in.

I've been doing software development since 2010, while I was studying Computer Science at the University of Wisconsin - Madison. I've worked for startups, large companies, and universities. I've built mobile apps, web apps, cloud computing infrastructure, and everything in between. I love learning new technologies.
I deeply believe in using software to make the world a better place. I enjoy sharing what I've learned through mentoring, blogging, and giving talks. I also enjoy working on side projects. Some of my favorites are Val, a chatbot that automates parts of my life, and Magic Mirror, which runs displays and control panels throughout my house.
Links for more
Once you have created a company account and a job, you can access the profiles links.
Available
Typically available one month ahead
---
Joshs reviews
Josh has not received any reviews on Worksome.

Contact Josh Gachnang
Worksome removes the expensive intermediaries and gives you direct contact with relevant talents.
Create a login and get the opportunity to write to Josh directly in Worksome.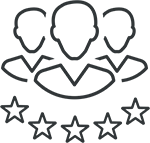 31900+ qualified freelancers
are ready to help you
Tell us what you need help with
and get specific bids from skilled freelancers in Denmark