$$
{{$t($store.state.user.experience_value_in_dollars)}}
Junior
{{$t($store.state.user.experience_search_name)}}
Software Engineer
Afolabi Aiyeloja ,
Loma Linda, United States
Other titles
frontend developer
full stack developer
front end developer
fullstack developer
full-stack developer
+ 3 more
Skills
Javascript
React
Graphql
Node.js
Shopify
I'm offering
I'm a creative problem solver pursuing web development & entrepreneurial career opportunities. The foundation of my process is working on projects from web design through front and back end implementation. Furthermore, I enjoy utilizing new platforms and frameworks such as React, GraphQL, and Google Cloud to help companies better manage and scale applications. I'm currently learning Typescript, sharpening Python, and preparing for the Google Cloud certification. I look forward to working with you and sharing ideas.
Links for more
Once you have created a company account and a job, you can access the profiles links.
Ready for
Smaller project
Larger project
Ongoing relation / part-time
Full time contractor

Available
Typically available right away
---
Afolabis reviews
Afolabi has not received any reviews on Worksome.

Contact Afolabi Aiyeloja
Worksome removes the expensive intermediaries and gives you direct contact with relevant talents.
Create a login and get the opportunity to write to Afolabi directly in Worksome.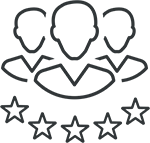 32200+ qualified freelancers
are ready to help you
Tell us what you need help with
and get specific bids from skilled freelancers in Denmark