$$
{{$t($store.state.user.experience_value_in_dollars)}}
Junior
{{$t($store.state.user.experience_search_name)}}
Software Engineer
Afolabi Aiyeloja ,
Loma Linda, United States
Other titles
frontend developer
full stack developer
front end developer
fullstack developer
full-stack developer
+ 3 more
Skills
Javascript
React
Graphql
Node.js
Shopify
Links for more
Once you have created a company account and a job, you can access the profiles links.
Ready for
Smaller project
Larger project
Ongoing relation / part-time
Full time contractor

Available
Typically available right away
---
Afolabis reviews
Afolabi has not received any reviews on Worksome.

Contact Afolabi Aiyeloja
Worksome removes the expensive intermediaries and gives you direct contact with relevant talents.
Create a login and get the opportunity to write to Afolabi directly in Worksome.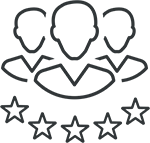 31200+ qualified freelancers
are ready to help you
Tell us what you need help with
and get specific bids from skilled freelancers in Denmark