$$$
{{$t($store.state.user.experience_value_in_dollars)}}
Senior
{{$t($store.state.user.experience_search_name)}}
Senior Software Developer (Shopify / Magento / Node / Laravel / React)
Andrew Paul,
West Orange, United States
Skills
Shopify
Magento
Laravel
Javascript
Web development
+ 4 more
I'm offering
Hello.
I have 10+ yrs. of quality experience in developing a variety of heavily customized, large and scalable website development projects. I am proficient in Shopify, Magento, Amazon,
http://**********.**
,
http://**********.**
), MySql and Laravel. I have an eye for details because details matter the most and my target is to bring the best practices to your company.
If you are looking for a professional, honest, ethical web developer who offers an organized and methodical approach to development, then look no further. I welcome you to allow me to turn your vision into a beautiful reality. In short, if you need an experienced developer, or team, with top notch communication, beautiful design skills & optimized coding techniques, premium after-service maintenance, in time and to budget, then I'm your the obvious choice.
Thanks.
Markets
United Kingdom (Remote only)
United States
Denmark (Remote only)
Norway (Remote only)
Sweden (Remote only)
Lithuania (Remote only)
Links for more
Once you have created a company account and a job, you can access the profiles links.
Ready for
Smaller project
Larger project
Ongoing relation / part-time
Full time contractor

Available
Typically available right away
My education
2003 - 2008
New Jersey Institute of Technology
Bachelor, Computer Science
---
---
Andrews reviews
Andrew has not received any reviews on Worksome.

Contact Andrew Paul
Worksome removes the expensive intermediaries and gives you direct contact with relevant talents.
Create a login and get the opportunity to write to Andrew directly in Worksome.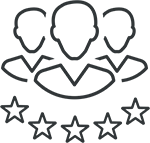 18900+ qualified freelancers
are ready to help you
Tell us what you need help with
and get specific bids from skilled freelancers in Denmark