$$$
{{ $t($store.state.user.experience_value_in_dollars) }}
Senior
{{ $t($store.state.user.experience_search_name) }}
Videographer
Matt Parsons ,
Dartford, United Kingdom
Other titles
Editor
DOP
Director
Camera Operator
Skills
Film and video
Videographer
Video editing
Video Production
Music video
+ 7 more
I'm offering
Queer freelance videographer, filmmaker, visual artist & tutor with a passion for storytelling through moving and still images. I run my own small production company (MPProductions) and a separate actor showreel production company (Pro-Actor Showreels). My work has been featured in Vogue, Vanity Fair & Tatler Magazines.
\
I also have experience teaching and running workshops in filmmaking, music and performing arts to adults, students, children & students with SEN.
Links for more
Once you have created a company account and a job, you can access the profiles links.
Ready for
Smaller project
Larger project
Ongoing relation / part-time
Full time contractor

Available
Typically available right away
My education
2011 - 2014
Arts Educational Schools London
BA, Performing Arts
---
---
Matt's reviews
Matt has not received any reviews on Worksome.

Contact Matt Parsons
Worksome removes the expensive intermediaries and gives you direct contact with relevant talent.
Create a login and get the opportunity to write to Matt directly in Worksome.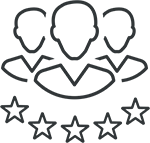 37300+ qualified freelancers
are ready to help you
Tell us what you need help with
and get specific bids from skilled talent in Denmark