$$$
{{ $t($store.state.user.experience_value_in_dollars) }}
Senior
{{ $t($store.state.user.experience_search_name) }}
Grafik og web design generalist
René Jessen ,
Herning, Denmark
Other titles
Grafisk designer
Grafiker
Marketingassistent
Freelance konsulent
Webdesigner
Skills
Graphic design
Web design
Wordpress
Marketing
Logo Design
+ 10 more
I'm offering
Jeg er udannet mediegrafiker med branche erfaring i grafisk design. Jeg er stærk som problemknuser og dette med et skarpt overblik over opgaven. Jeg er vant til at arbejde med forskellige i mange forskellige systemer, og finder det derfor let at tilpasse mit workflow. Det giver jer en garanti for et hurtigt svar uanset opgaven.

For min kunder laver jeg alt fra grafiske elementer f.eks. Logoer til hjemmeside og ecommerce systemer. Alt sammen med fokus på brugervenlighed og drift fremadrettet. For eksempel logoer designes i henholdt til den produktionstekniske viden jeg har, så kunden oplever at det er nemt at bruge i fremtiden, selv hvis jeg ikke skulle være der. Et andet eksempel er hjemmesider, når projektet er afleveret hjælper jeg kunden godt igang, så de selv løbende kan tilføje nye indhold. Mens jeg forsætter med vedligeholdelsen af deres system og holder det sikkert, sørger jeg for altid at teste og opdatere siden, så de oplever en driftsikker hjemmeside og deres kunder oplever at den er hurtig.
Markets
Rest of Euro area
Denmark
Links for more
Once you have created a company account and a job, you can access the profiles links.
Industries
Advertising & Marketing
Paper & Forest Products
Web services
Retail
Public Relations & Communications
Ready for
Smaller project
Larger project
Ongoing relation / part-time
Full time contractor

Available
Typically available right away
My experience
Senior Grafisk Designer
Baxx&Metz
.
I tæt samarbejde med kundernes marketingteam og brand guide, udviklede vi produkt design og reklameartikler til at øge deres fysiske synlighed i markedet, på messer, i sponsorater etc.

Ydermere udviklede jeg Baxx's digitale identitet med flere hjemmesider, social medie profiler og over 30 B2B webshops.
Google adwords, Communication, Marketing, Social Media, Digital communication, Digital communication, Online Marketing, Digital Strategy, Google analytics, Social media ads, Content marketing, Product Design, Product design, Concept Development, Adobe Indesign, Idea generation, Idea generation, Project Management, Project coordination, Adobe Photoshop, Graphic design, Design, Layout, Digital design, Illustration, Branding, Visual identity, Visual Identity, Graphic design, Adobe Illustrator, Logo Design, Web design, Web design, Wordpress, Seo, Digital Marketing, Online marketing
Grafisk designer
Upstreamarketing APS
.
Graphic design, Web design, Animationsvideoer
Grafisk designer praktikant
Jacob Jensen A/S
.
Grafisk design, layout, web og model bygning
Graphic design, Design, Layout, Graphical designer, Web
Mediegrafiker elev
Sortberg Hansen aps
.
Grafisk design, web design, DTP, in-house marketing, kundeservice, projektstyring og prepress
Graphical designer
My education
2021
Linked Learning
Kursus, Digital Marketing Trends
---
2021
Linked Learning
Kursus, Grafisk Design Tips & Tricks
---
2018
WPDK
Kursus, Opensource webshops
---
2015
Codeable
Kursus, Woocommerce & wordpress kursus
---
2011
SDE Odense
Kursus, Interaktivt PDF Design
---
2011
Skills Denmark 2011
Deltager, Danmarks mesterskab i grafisk design
---
2006 - 2011
Herningsholm Erhvervsgymnasium, HTX Herning
Længere videregående uddanelse, Grafisk designer
---
2005 - 2006
Herningsholm Erhvervsgymnasium, HTX Herning
Gymnasiel, Kommunikation og technologi
---
---
Renés reviews
René has not received any reviews on Worksome.

Contact René Jessen
Worksome removes the expensive intermediaries and gives you direct contact with relevant talent.
Create a login and get the opportunity to write to René directly in Worksome.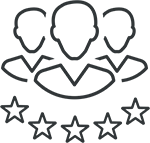 35400+ qualified freelancers
are ready to help you
Tell us what you need help with
and get specific bids from skilled talent in Denmark