$$
{{ $t($store.state.user.experience_value_in_dollars) }}
Junior
{{ $t($store.state.user.experience_search_name) }}
Byplanarkitekt med kernekompetencer inden for kortlægning, helhedsplaner og grafisk produktion
Ruben Andersen ,
København NV, Denmark
Other titles
byplanarkitekt
underviser
Skills
Architecture
Urban planning
Graphic production
Graphical setup
Design
+ 8 more
I'm offering
Arkitekt MAA med erfaring og interesse indenfor strategisk udvikling og byplanlægning.

Jeg tilbyder at løse opgaver inden for:

- Udvikling af koncepter og skitserende forslag inden for arkitektur og byplanlægning

- Udarbejdning af analyser, kortgrundlag og kontekstuelle 3D-modeller

- Interventioner og attraktorer som arkitektoniske indgreb og fornyelse

- GIS-håndtering og datasøgning inden for Geodata samt kortproduktion

- Produktion af visualiseringer / renderinger / collager inden for arkitektur & planlægning


Jeg brænder for at udvikle idéer og strategier for hvordan arkitektur og byplanlægning fremadrettet kan forandre og forbedre måden vi bor og lever på.

Særligt gennem mit arbejde med analyseværktøjer og kortlægning i GIS er jeg trænet i det store overblik for helhedsplanlægning og udvikling af urbane og landskabelige kontekster.

Dette er blevet anvendt til flere skitserende projekter, og grafiske produktioner og udgivelser, bl.a. Landskabsatlas Aalborg Kommune og Kortlægning af Byggematerialers Logistik.

Desuden skriver jeg fra tid til anden debatindlæg med kritik og refklesion over disse emner.

Jeg holder af at tegne, formgive og formidle, og dyrker dette ved at deltage i arkitektkonkurrencer med mit studio, ved siden af mit arbejde som undervisningssassistent. Her har jeg bl.a. vundet 1. præmie i konkurrencen Container City og hædrende omtale i Salut Paris, og tegnet alt fra et udsigtstårn til en bebyggelsesplan.

Min nysgerrighed er stor, og jeg tør afprøve nye idéer, være vedholdende i udviklingsprocessen og er i stand til søge efter (og finde!) viden/data som jeg på forhånd ikke kender.
Links for more
Once you have created a company account and a job, you can access the profiles links.
Industries
Architecture & Planning
Schools & Universities
Available
Typically available within 14 days
My experience
Byplanarkitekt URBAN POWER ApS.
Byplanarkitekt Planværkstedet Aps.
Undervisningsassistent
Det Kongelige Akademi - Institut for Bygningskunst og Design
.
Education, 3D modeling, Autocad, Sketchup, 3D visualization, GIS analysis, Geodata, DATA ANALYSIS AND VISUALIZATION
Byplanarkitekt
Planværkstedet Aps
.
Urban planning, Architecture, Gis, Strategic development, Adobe Illustrator, Adobe Indesign, Design
My education
2016 - 2018
Kunstakademiets Arkitektskole
Cand. Arch., Arkitektur
---
---
Ruben's reviews
Ruben has not received any reviews on Worksome.

Contact Ruben Andersen
Worksome removes the expensive intermediaries and gives you direct contact with relevant talent.
Create a login and get the opportunity to write to Ruben directly in Worksome.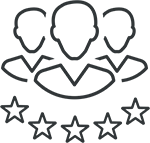 36400+ qualified freelancers
are ready to help you
Tell us what you need help with
and get specific bids from skilled talent in Denmark