$$
{{ $t($store.state.user.experience_value_in_dollars) }}
Junior
{{ $t($store.state.user.experience_search_name) }}
Software Developer
saurav mani tripathi ,
Colchester, United Kingdom
Other titles
Software Developer
Self-Employed
Skills
Coding
Git
Html
Javascript
Javascript frameworks and libraries
+ 11 more
I'm offering
Commitment to leading teams in implementing advanced systems to meet business goals and improve
structure and efficiency. Has extensive technical skills with a solid understanding of programming
software and application development, software and websites. Specialized in management service
providers with strong problem solving skills, the ability to define clear tasks and a commitment to
complete tasks and solve technical problems according to best practices and customer requirements.
Willing to relocate: Anywhere
My experience
Software Developer
Unitynarrator.com
.
Web Developed, Unitynarrator.com
* Used various technologies, including JavaScript, Python, JSON to make code repair and optimize
corporate website.
* Determined coding requirements for site creation, including e-commerce capability and security and specialized scripts.
* Tested websites and performed user testing and troubleshooting prior to live deployment.
* Analyzed requirements and designed, developed and implemented software applications for multiple
websites.
Javascript, Python, JSON, Websites, Deployment, User testing, E-commerce, Security, Website, Developer, Testing, Software, Web
Self-Employed
Self-Employed
.
Web-Developer
* Used JavaScript (Node and React), HTML/CSS, SQL
* Worked on AWS to host the website
* Developed an in-house web app using Node, React, HTML/CSS that allowed user to search jobs, and apply for the one they wanted to.
Javascript, Html, Css, Sql, React, HTML/CSS/Javascript, AWS, Node, Website, Developer, Web, Search, App
My education
University of Essex
N/a, N/a
---
---
sauravs reviews
saurav has not received any reviews on Worksome.

Contact saurav mani tripathi
Worksome removes the expensive intermediaries and gives you direct contact with relevant talents.
Create a login and get the opportunity to write to saurav directly in Worksome.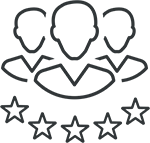 34400+ qualified freelancers
are ready to help you
Tell us what you need help with
and get specific bids from skilled freelancers in Denmark