$$$
{{$t($store.state.user.experience_value_in_dollars)}}
Senior
{{$t($store.state.user.experience_search_name)}}
Cyber security expert with focus on DevSecOps
Norbert Gáspár ,
Skodsborg, Denmark
Other titles
devops engineer
cyber security specialist
webdeveloper
aws
Skills
Cyber Security
Web development
DevOps
Offensive security
IT security
Industries
Security
Web services
Telecommunication
Financial services
Ready for
Smaller project
Ongoing relation / part-time

Available
Typically available right away
---
Norberts reviews
Norbert has not received any reviews on Worksome.

Contact Norbert Gáspár
Worksome removes the expensive intermediaries and gives you direct contact with relevant talents.
Create a login and get the opportunity to write to Norbert directly in Worksome.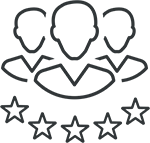 31200+ qualified freelancers
are ready to help you
Tell us what you need help with
and get specific bids from skilled freelancers in Denmark